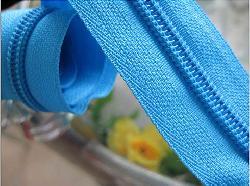 The award of production bases to some industries with relatively concentrated industries and relatively improved industrial chains is an important measure for many industry associations and local governments to promote regional economic development and cultivate regional brand names in recent years. Then, these areas have obtained the title of the relevant production bases. What is the effect of industrial development? The author was recently informed by the China National Hardware Products Association that in 2007, the association was awarded the "China Zipper Production Base" honorary title and successfully passed the review of Guangdong's Shantou City in November this year. In the past five years, the zipper industry has benefited from a series of favorable support policies. Showing a booming momentum. At present, the zipper industry in Shantou has mature production conditions and complete supporting facilities. It has gathered a large number of well-known enterprises such as raw material supply, machinery manufacturing, garments, and luggage production. The market share of the products is high, and some of them have exports.
According to statistics, there are currently more than 1,000 zipper production companies in Guangdong Province, of which more than 300 are located in the Chaoshan area centered on Shantou, and Shantou has occupied one third of the area. In 2011, the annual output of zippers in Shantou City reached 54,000 tons, with a total of 15,200 sets of various zipper production equipment, with an average annual growth rate of 12%, forming a large number of large-scale production backbone enterprises with a size of over 100 million yuan and a strong market. Competitiveness.
It is reported that in recent years, Shantou City has given full play to the influence and popularity of the title "China zipper production base", continuously optimized its policies and investment environment, and improved its professional support system and domestic and international marketing networks. At the same time, it has also intensified cooperation with Shantou City Bureau of Quality Supervision to provide zipper companies within the region and even Guangdong Province with technical inspection services that meet European and American standards, such as a full range of heavy metal detection, decomposable aromatic amine detection, and color fastness testing. Such as multiple projects, guide the industry to go standardization, standardization, automation. In addition, the city also actively encourages enterprises to increase capital and expand production, so as to enhance the competitiveness of enterprises and industries.
Guangdong Guanye Zipper Garment Co., Ltd. is the president of the Guangdong Zipper Chamber of Commerce. In 2009 after the financial crisis, the company continued to increase capital to expand production scale. At the same time, it updated and added four monofilament production lines, and added several sets of post-processing production facilities and metal Y-zipper complete sets of production equipment. At present, the company has a variety of production equipment, production lines 2000 (sets), with an annual output of more than 15,000 tons of zippers, won the famous trademark of Guangdong Province, Guangdong Province, such as the honorary title of brand-name products. Shantou Tongyi Weaving Co., Ltd., which is also the honorary president of the Guangdong Province Zipper Chamber of Commerce, increased capital and expanded production in 2010. At the same time, it also introduced 6 advanced monofilament production lines, 3 rayon yarn production lines, and 10 plastic injection molding machines. The company's production capacity and competitiveness are further upgraded. At present, the company can annually produce 15,000 tons of zippers and 6,000 tons of polyester yarn. It has become one of the largest manufacturers of nylon zippers in the world and has passed the certification of "International Fine Wholesale System". ZHOUGUANG GARMENT INGREDIENT CO., LTD., the vice president of the Guangdong Zipper Chamber of Commerce, continued to increase the production of post-processing equipment from 2009 to 2010. It seized a large market share in Shantou, Puning, and Guangzhou, becoming a regional zipper. The new force of the industry.
For the future development of the Shantou zipper industry, Zhang Dongli, chairman of the China Hardware Products Association, believes that Shantou should seize new opportunities for industry development, focus on the connotation of industrial clusters, pay close attention to product quality, persist in innovation, increase production efficiency, establish brand awareness, etc. To start with specific aspects, strengthen the construction of the five major centers, cultivate leading enterprises, and build Shantou into a modern industrial cluster for the zipper industry.
It is reported that in the next three years, Shantou City will fully integrate resources such as enterprises, associations, and governments to set up zipper product R&D, talent training, information center, quality inspection, environmental protection mechanism, and other institutions to improve the industry's innovative research and development capabilities and technology testing. In addition, the Shantou Municipal Government will also use policies to support and improve the investment production environment as the focal point. It will continue to provide support and rewards in the application of provincial and national brands, qualifications, and outbound participation in industry exhibitions. It will draw on advanced industry technologies and management. Experience, improve the international competitiveness of the local zipper industry, and gradually complete the transformation and upgrading of the zipper industry, drive the economic development of Shantou City, and release the internal power of the "China zipper production base" area naming.
Travel Prayer Mat,Thick Embossed Prayer Mat,Print Embossed Prayer Mat,Prayer Rug Red Color
Shaoxing Kexin Textile&Carpet Co.,Ltd , https://www.kexintextile.com